About PressureWays Power Cleaning
PressureWays Power Cleaning is Westlake's locally owned and operated high-pressure power wash and low-pressure softwash contractor. We serve Westlake and our surrounding neighborhoods with exterior cleaning services, removing stains, mildew, algae, and organic growth from your home or business. Our goal is to make your home or business look its best in the most seamless way possible. If you are looking for power washing in Cleveland, you can trust PressureWays.

PressureWays is committed to earning your complete satisfaction. We pride ourselves on providing 100% satisfaction to all our customers. Our goal is to provide a premium service for a great value. Training, specialized education, and certifications allow us to use various detergents and equipment to strategically complete our service thoroughly and efficiently. 
Our process starts with a fast and easy personalized quote. Some projects are quoted in person, while others can be done online, with email or phone, and text messaging. Next, simply schedule the service, and finally, enjoy your clean property!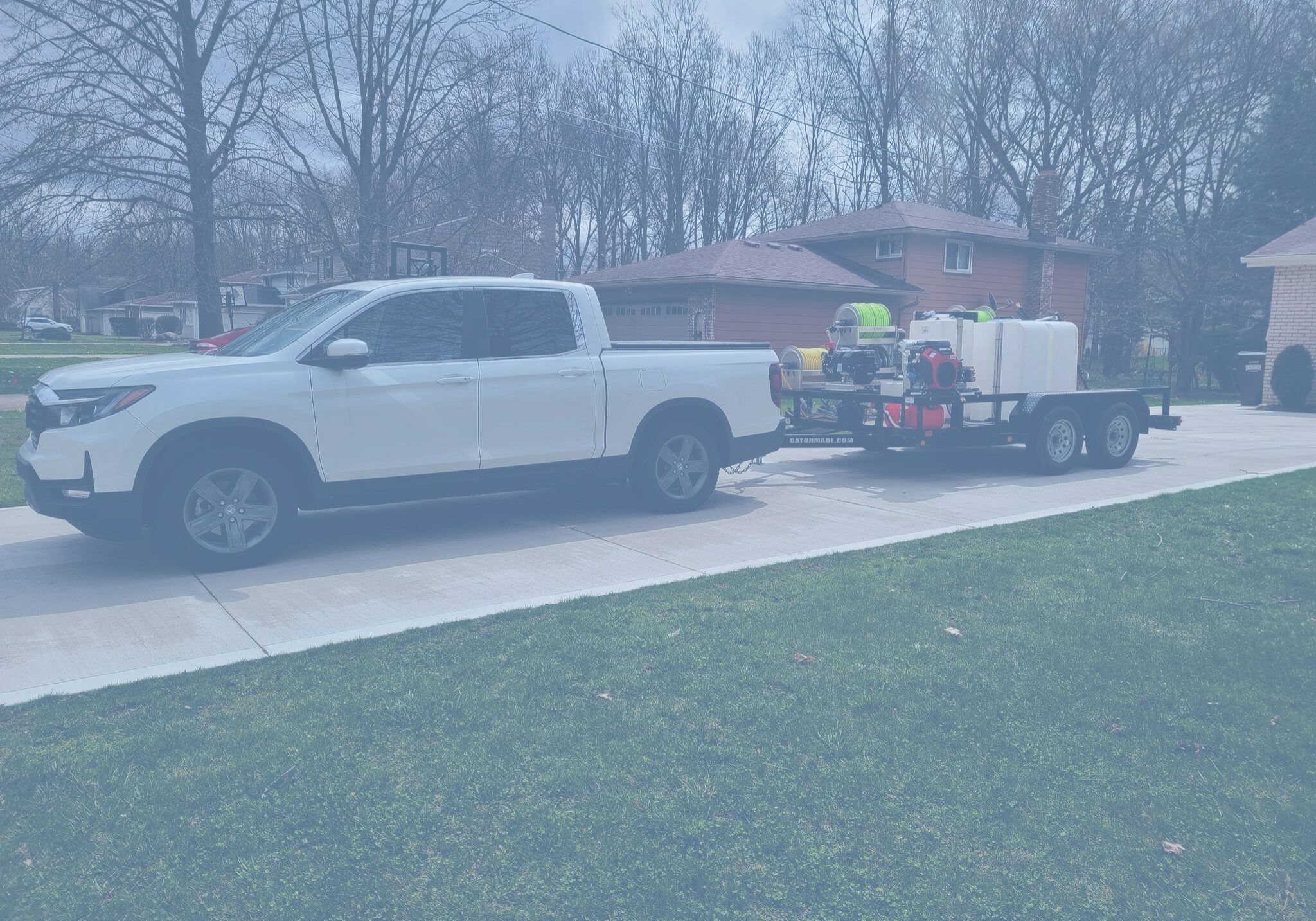 We Make Working With Us Easy
Are you looking for power washing services in Westlake and the surrounding areas? You have come to the right place.
In today's world, nothing is more valuable than time. We want to make this process as fast and efficient as possible. The first step is to click the link below to get your personalized quote started. Simply select the services you're interested in scheduling or learning more about and let us know how you would prefer we send you the quote. Usually within 6 hours, but not more than 24 hours, you will receive your personalized quote detailing the services and work to be performed. 
Scheduling the job is just as easy. After reviewing your quote you can move forward by approving the quote and providing your requested time frame and any additional information necessary. Our goal is to accommodate all time frame request when possible. Most services do not require someone to be present for work to be completed. Our evening and weekend appointments allow opportunities for even the busiest of schedules. 
At this point, all that's left to do is sit back and relax knowing that your property will be expertly cleaned by certified exterior cleaning specialists using the industry-leading detergents and top-of-the-line equipment.
Why Choose PressureWays Power Cleaning?
Property Protection
As the property owner, you want to make sure the Cleveland power cleaning company you hire has all of the proper insurance and coverage. In addition to carrying multiple insurance policies, PressureWays will also inspect the property and the area to be cleaned prior to starting the service. Extra protections are made for items prone to water damage.
Premium Services
Our state-of-the-art, top-of-the-line equipment allows us to clean your property better and faster than traditional pressure washing equipment. Our high-pressure systems are calibrated to quickly and safely remove organic growth and stains while our precise metering systems allow for on-the-fly mixing of specific detergent rations to effectively complete our low-pressure soft wash services.
100% Satisfaction
Your satisfaction is our priority. When you hire us to complete a service for you we are thankful and honored to have earned your trust. We plan to treat you and your property with the utmost respect and care. Although we'd love to be able to remove every stain on a property, at times it may not be possible. Stains that have had time to settle in are often unable to be completely removed but are typically lightened significantly with our methods. We always communicate prior to starting a service realistic expectations for extremely difficult non-organic stains. We love wowing our customers when we face a challenge.