Professional Roof Washing Company
Maintaining a clean roof or having the black streaks, moss, and algae removed will immediately improve the curb appeal of your home. Your roof is exposed to the sun, rain, snow, ice, shade, wind, and all the elements. Your roof gets abused by our Northeast Ohio weather and over time this will cause negative effects to your roof. It's extremely frustrating to keep your home and yard clean only to have a dirty roof, which is the first thing you and visitors see when pulling into your driveway. Our Cleveland roof cleaning services can help.
Low Pressure Roof Cleaning
Our low-pressure roof cleaning process helps to solve the problem of a roof not looking its best. We only use certified professionals, who are thoroughly trained. We follow the cleaning recommendations of the ARMA, American Roof Manufacturers Association. Additionally, we inspect the property prior to applying fungicide to the entire roof. Our soft washing process safely removes the organic algae, moss, and mildew that accumulates on the surface that cause damage and those ugly black streaks called gloeocapsa magma. Plant wash is applied to all landscaping that is exposed to cleaning solutions. This neutralizing fertilizer protects plants and re-establishes soil bacteria. PressureWays provides a satisfaction guarantee with a 3-year spot-free warranty.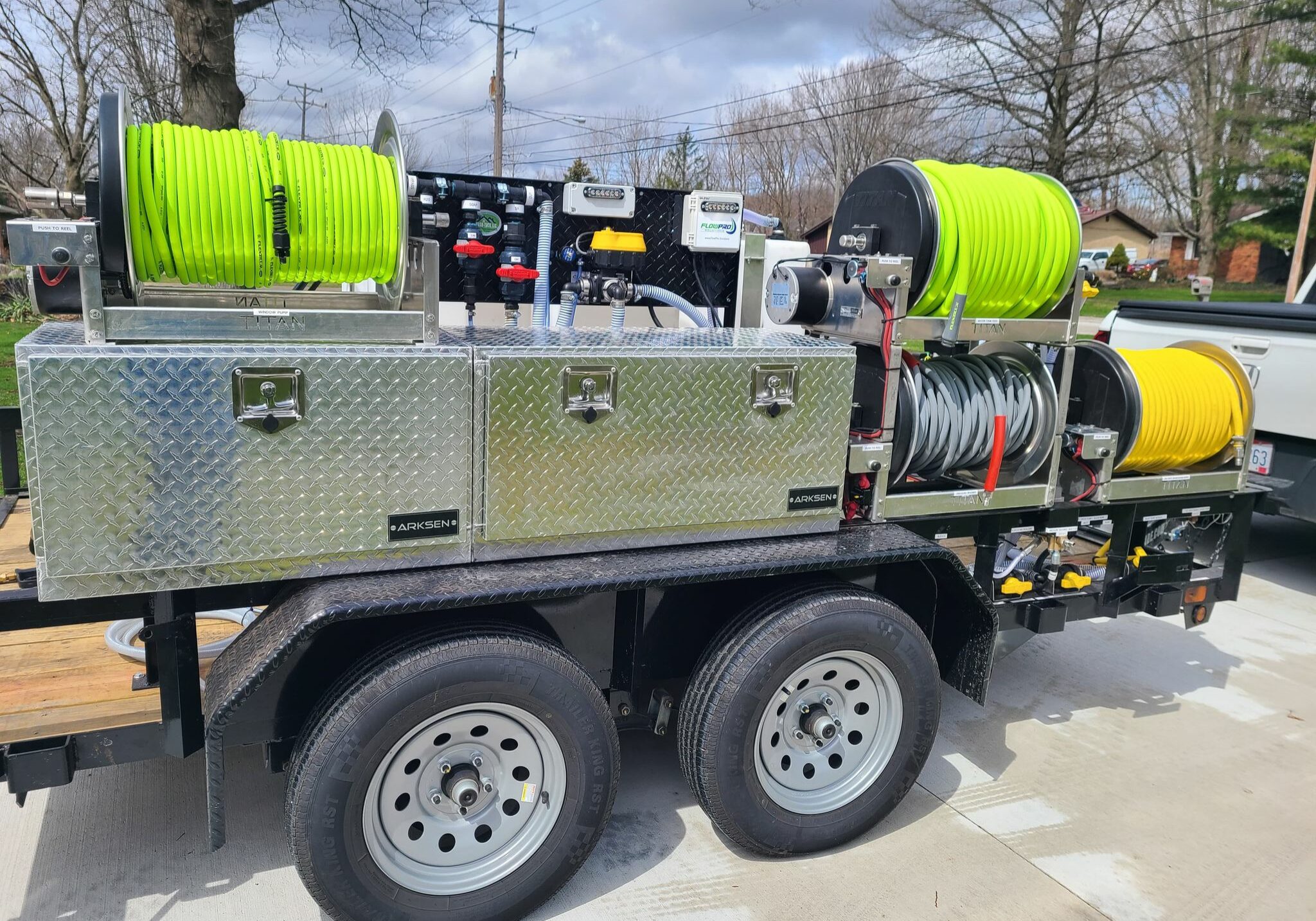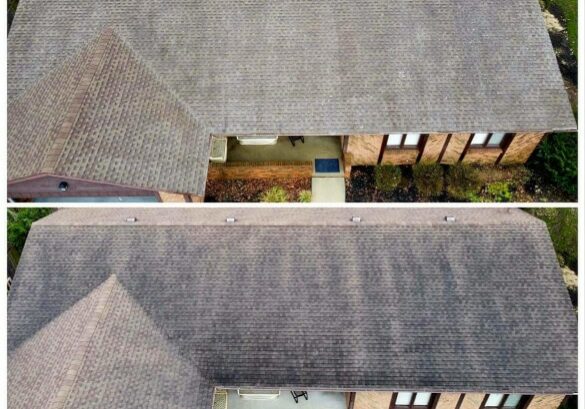 Not only will you feel completely proud of your home again when the roof is clean, but it has many additional benefits:
A clean roof will improve your home's curb appeal 

A clean roof will last longer and save money by limiting repairs

A cleaner roof reduces your family's exposure to mold, algae, and pollution

A clean roof lowers the possibility of leaks and damage to your home
Why Choose PressureWays Power Cleaning?
Property Protection
As the property owner, you want to make sure the Cleveland power cleaning company you hire has all of the proper insurance and coverage. In addition to carrying multiple insurance policies, PressureWays will also inspect the property and the area to be cleaned prior to starting the service. Extra protections are made for items prone to water damage.
Premium Services
Our state-of-the-art, top-of-the-line equipment allows us to clean your property better and faster than traditional pressure washing equipment. Our high-pressure systems are calibrated to quickly and safely remove organic growth and stains while our precise metering systems allow for on-the-fly mixing of specific detergent rations to effectively complete our low-pressure soft wash services.
100% Satisfaction
Your satisfaction is our priority. When you hire us to complete a service for you we are thankful and honored to have earned your trust. We plan to treat you and your property with the utmost respect and care. Although we'd love to be able to remove every stain on a property, at times it may not be possible. Stains that have had time to settle in are often unable to be completely removed but are typically lightened significantly with our methods. We always communicate prior to starting a service realistic expectations for extremely difficult non-organic stains. We love wowing our customers when we face a challenge.