Professional Driveway Washing Company
Westlake, Ohio weather conditions provide ample opportunity to wreak havoc on your concrete surfaces. We know you have much better things to do than get a scrub brush out and tackle the job yourself. Allow PressureWays Power Cleaning to maintain your concrete surfaces and revive them with a fresh look. Our certified professionals use high pressure with 8 gallons per minute and approximately 2500 psi to safely and effectively blast away mold, mildew, algae dirt, and grime. Not only does having clean concrete surfaces add to your property's curb appeal, but it also keeps them from becoming slippery, stained, and potentially dangerous. Driveway and concrete cleaning can make a huge difference on your surfaces.

Safe and Effective Concrete Cleaning
Our multi-step concrete cleaning process will remove all organic grime from your concrete. We've designed several package options allowing you to bundle multiple services along with your clean driveway to make your home the envy of the neighborhood.
Some of the benefits of having your concrete cleaned and maintained are:

A clean driveway increases your home's curb appeal

When you pull in your clean driveway, you will feel good about your home's appearance


A clean driveway improves the safety of your home and keeps guests and family safe from dangerous slippery surfaces that can cause falls

Cleaning and maintaining your driveway extends the life of your driveway making it look great after years of heavy use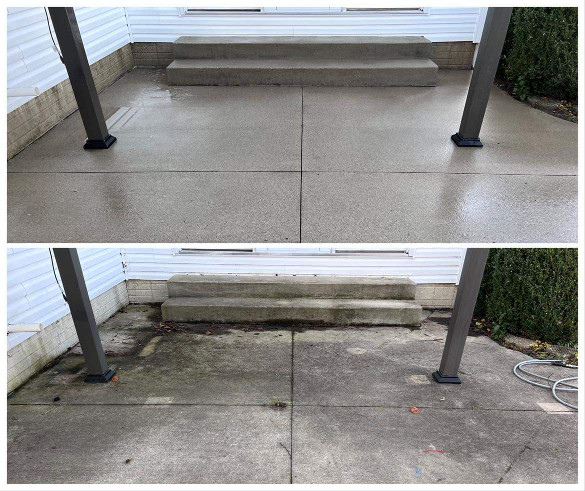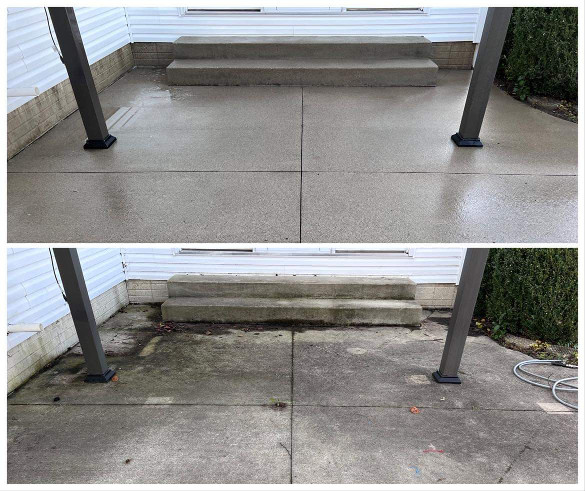 Why Choose PressureWays Power Cleaning?
Property Protection
As the property owner, you want to make sure the Cleveland power cleaning company you hire has all of the proper insurance and coverage. In addition to carrying multiple insurance policies, PressureWays will also inspect the property and the area to be cleaned prior to starting the service. Extra protections are made for items prone to water damage.
100% Satisfaction
Your satisfaction is our priority. When you hire us to complete a service for you we are thankful and honored to have earned your trust. We plan to treat you and your property with the utmost respect and care. Although we'd love to be able to remove every stain on a property, at times it may not be possible. Stains that have had time to settle in are often unable to be completely removed but are typically lightened significantly with our methods. We always communicate prior to starting a service realistic expectations for extremely difficult non-organic stains. We love wowing our customers when we face a challenge.